WHO WE ARE
On April 12th, 2003 our story begins…A phone call to tell us that Davide, a child of 27 days of life, had become part of our lives.After the first few months we realized that something was wrong and since then we have been fighting for 12 years against a nameless enemy.In February 2015 we were able to put a name to this enemy: AHDS-MCT8.The AHDS- MCT8 is considered a very rare disease: in the world a few hundred people have been diagnosed and only a dozen in Italy.
On the 28th October, 2015 The Foundation IRCCS Carlo Besta Neurological Institute's Ethics Committee will met to give its consent to start a clinical trial on patients with MCT8 through the use of a drug called Triac.A trial in this direction has already started in October 2014 at the Netherlands' Erasmus Medical Center in collaboration with The Netherlands Organization for Health Research and Development. Head of the clinical trial is Dr. Edward Visser.
We want to thank Dr. Nardo Nardocci and Dr. Davide Tonduti from Foundation IRCCS Carlo Besta Neurological Institute and a huge thank from the bottom of our heart go to Dr. Federica Zibordi that always has followed our Davide and never stop looking for the disease that afflicts our Davide.
A special thanx goes to Doctor Daniela Tavian, Laboratorio di "Biochimica Cellulare e Biologia Molecolare", centro di ricerca CRIBENS, Università Cattolica del Sacro Cuore (MI) and to Professor Salvatore DiMauro, MD Lucy G. Moses Professor of Neurology, Columbia University, New York
This website and our Facebook page are created to let everyone know what we're doing for our Davide and to allow us to get in contact with many people as we can, in Italy and in the world, to exchange information about what research is trying to do to treat this disease, that at the moment as no cure.We need everyone support.
Davide Giorgio Rosita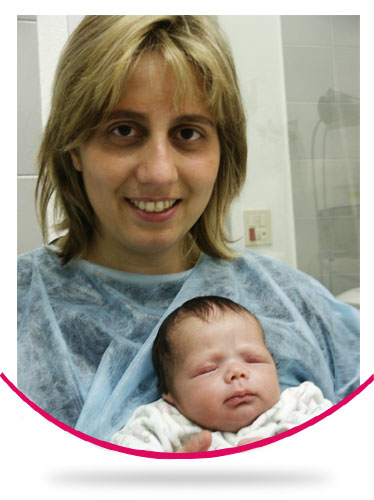 FOLLOW US ON FACEBOOK
See what we're doing to Davide...